Education
Virtual Open Day
Inform potential students about your university or educational projects with a virtual Open Day: use our virtual platform to globally engage students and parents and to share information about your programs, campuses, faculties and admission methods.
Display your strengths with a successful virtual Open day
Communicate in a smart and effective way the values of your university or educational project through a Virtual Open Day: interact with teachers, make available registration forms that can be edited in real time and allow participants to interact live with the various virtual stands that are showcasing at your Open Day
Invite students to your virtual Open Day with a fantastic landing page
Increase the number of visitors of your Virtual Open Day: show the unique values and opportunities that your academic path offers through captivating and functional landing pages.
Welcome students to a captivating virtual environment
Our virtual Open Days have a level of involvement that is very close to the physical counterparts:
Easy to navigate virtual space 

C

arefully designed exhibitor stands 

Customized and high resolution avatars and expositors
Share information-rich, high-quality content with students during the Open Day
Informative videos

Brochures

Academic Course descriptions

Photo galleries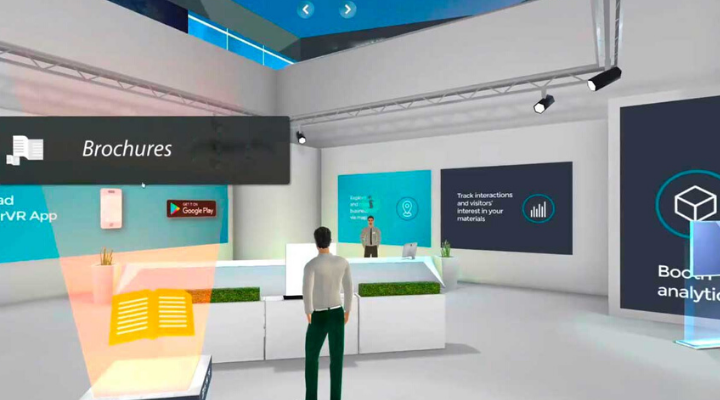 Increase your virtual Open Day's interaction with live chats and videos
The degree of involvement will be higher during your virtual Open Day if you'll take advantage of all our individual and group chat features that allow students to obtain valuable information by confronting specific representatives directly at the virtual stands, increasing the chances of getting them to register to your academic path.

Organize quality webinars with the participation of some of the most distinguished teachers
Safe and practical interaction

Interactive panels

Live video conference
Measure the success of your Virtual Open Day through explanatory reports.
Our reports show statistics like:
Number of visitors

Average duration of participants' visits

Number of chat room interactions
FAQ
How long can virtual Open days last?
They can last as long as you wish. Most institutes opt for an event that remains active for 2 days. You can, however, leave the event accessible even after the end of the live period in order to continue to engage students and make them re-interact with your content.
How long does it take to set up a virtual Open day?
Virtual Open days can take up to 2 weeks to set up. This includes setting up branding elements, designing stands, uploading content and planning webinars.
How many visitors and stands can a virtual Open day host?
Our virtual fair dedicated to Open Days can have an unlimited number of stands and can support thousands of visitors at any time.
Do you provide personalized support during virtual Open day events?
Each virtual event has a dedicated event manager who assists the hosts in planning the event and guarantees its correct functioning when it is in progress.